How to Create True Partnerships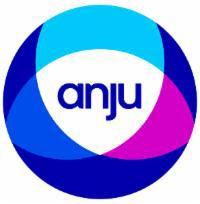 By Michael Loftus, Vice President CRO and Academic Partnerships, Anju Software
What is a "true partnership?" What mentality do we all need to create win-win collaborations? Most companies and people are looking for partnerships, but do these entities (and people) really understand what a true partnership is?
Most of us gravitate toward vendor relationships. I buy a product or service from a supplier, and they do everything I want. Is that a true partnership? Not in my book. Others love the idea of a partnership, where both sides have their needs met in a collaborative way. This is a good first step in the direction of a true partnership, but it is not necessarily a true partnership.
True partnerships take more time and effort. True partnerships only happen when both sides put on each other's shoes and then "Walk a Mile in Them."
This does not have to be a difficult process. It can be fun and fruitful, IF both sides are willing and invested in creating something better; something out of the ordinary, and I think, something extraordinary.
A few thoughts on how to begin to create true partnerships…
Person seeking a product or service must first seek to understand the seller and then seek to be understood
Person selling must not only think about closing the deal, but what the person is looking to buy and why the person is looking to buy, and how it benefits the buyer
Next, both sides get on a call or face-to-face meeting and brainstorm about what they all need to be successful, and what all sides need to create something extraordinary (there are no wrong answers in this first brainstorming process)

All sides need to be honest with themselves and with their potential partner

Next go through the list together and pick out all the items that make all sides say, "yes, I want to be part of this."

This process can take a week, months or even longer (but involvement breeds commitment – Stephen Covey)

Lastly, be empathetic throughout the whole partnership creation process.
When you are considering a new vendor or partner, go through this process and work with people who get it.
You will not usually get everything exactly how you originally wanted. But if you work together, you will create something extraordinary and even better than what you originally thought you wanted and needed.
Anju is a networking ally of Patients-Count, a secure health care focused Patient Experience survey system created by Mobius Vendor Partners to measure patient experience at each step of the care journey.