Our Process
We partner with our clients from "start to finish" on every aspect of design and implementation for their feedback programs.
Data Determination
Our experts work with your company to determine which customer touch points to survey. We help determine the characteristics of the data including:
Types of data;
Segmentation of data;
File types our system recognizes; and
Data delivery method to our system.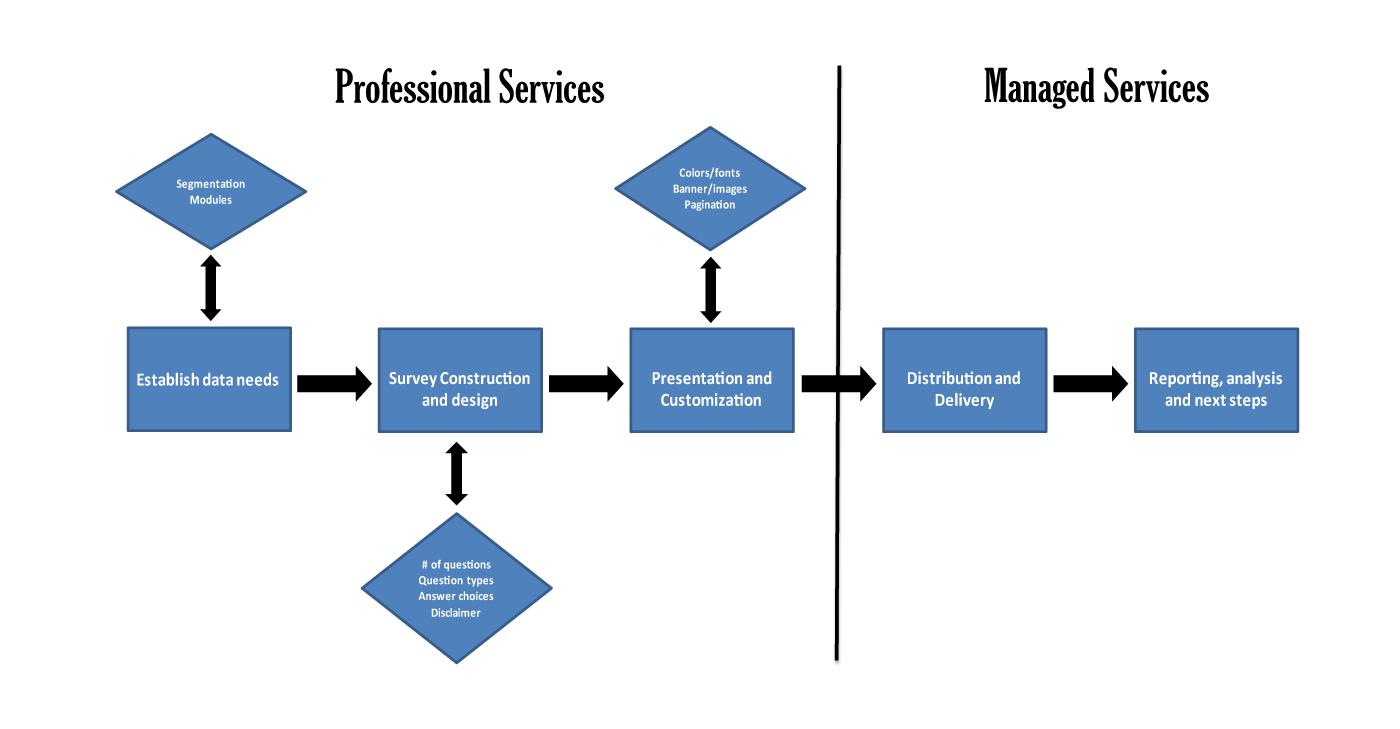 Survey Construction
We possess the expertise to construct a fully customized survey that will fit the needs of your company. Our experts work with you to determine:
Question type;
Survey format;
Question scaling;
Verbiage used; and
Color and style.
It's your survey and we will assist you every step of the way.
Presentation
Our feedback process provides your company multiple opportunities to display your branding in every possible way. Through customized email invitations and thank you pages we display your branding to your customers. We employ the use of company logos, colors, and fonts to grab the attention of your customers with eye catching and professional designs. Full branding, your customers, your feedback… our pledge to you!
Distribution
Making sure that your message and your survey get to your customers is our top priority. We handle the entire delivery process. All that is required is a valid email address and you can be assured your customer will have the opportunity to provide their feedback.