Data Breaches Should Scare You! Make Sure You Have an Action Plan in Place
By Molly Gillaspie, Vice President of Hallowell Consulting
It's spooky season, and one of the things that should scare you most are data breaches.
In 2022…
The average cost of a data breach for a business reached a record $4.45 million
Around 236.1 million global ransomware attacks occurred just in the first half of the year
1 in 2 American internet users had their accounts breached
(source Indiana Office of Technology)
In today's environment, it's not about IF you will be breached, but WHEN. It's critical to ensure your business is prepared and has an action plan in place should a breach occur, especially if consumer data is impacted.
There are several global, federal and state regulatory requirements that certain businesses must comply with if they are impacted by a breach. Make sure your organization knows and understands what these requirements are and if they impact your business. Then, create an action plan for how you will respond to and remedy a breach, what entities you will report it to and how you'll inform your customers.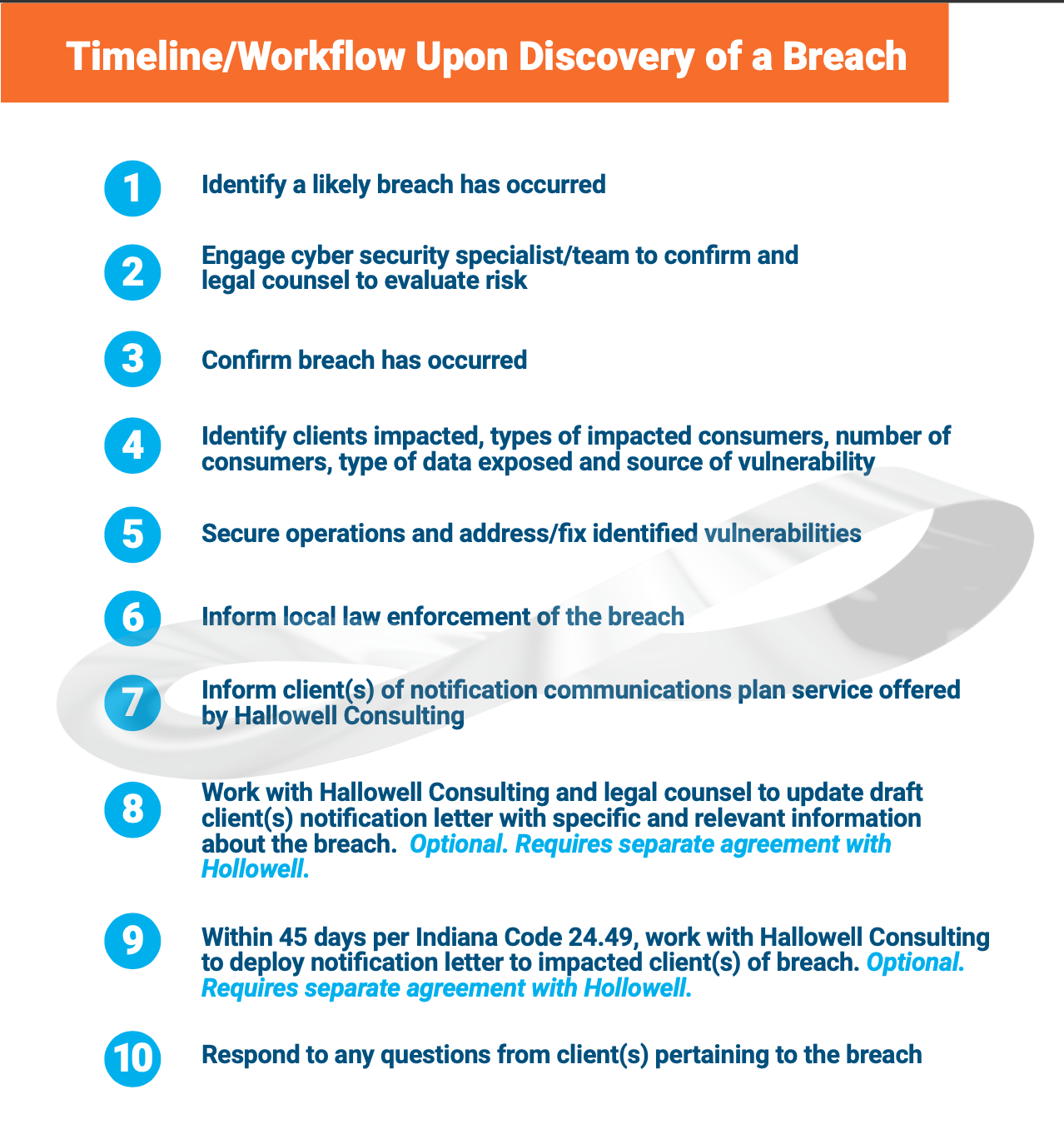 Mobius Vendor Partners and Hallowell Consulting partnered to create a Data Breach Notification Plan. If you are interested in learning more and putting your own plan in place, reach out to [email protected].