It was a cold, stormy, rainy day. In the end, it did not matter.
When we arrived In Orlando on Sunday the 16th it was a beautiful Florida Midday and the weather report was for clear skies tomorrow morning, the 17th. We sponsored a personal appearance by the professional triathlete we sponsor nationally. And all the activity with associated costs.
But it was a bit of a stormy morning in Orlando on April 17. That good old 'bite ya in the rear end' kind of morning.
Let me set the stage.
My company is the national sponsor of a professional triathlete who happened to be running a race in Coco Beach on that day. Which he won, I might add. We were able to participate in a sponsorship opportunity for the ARDA convention and that sponsorship took on the form of a 5k Wellness walk/run for those attending the convention. Malachi, our athlete would travel to Orlando after his race and join us in the bar – also on Sunday.
On Sunday morning, Malachi won the Coco Beach event then traveled to Orlando to see us.
On Monday morning, at 5:00 AM EST I woke up to very dark skies and heavy rain. Then the thunder and lightning. And it did not let up – our 7:30 start was in some serious jeopardy.
At 7:10 my phone rang – it was Catherine Lacey the big shot of the event – whose words will remain with me forever, 'we can move the event inside, the health and fitness people will build a boot camp and you have one minute to decide'.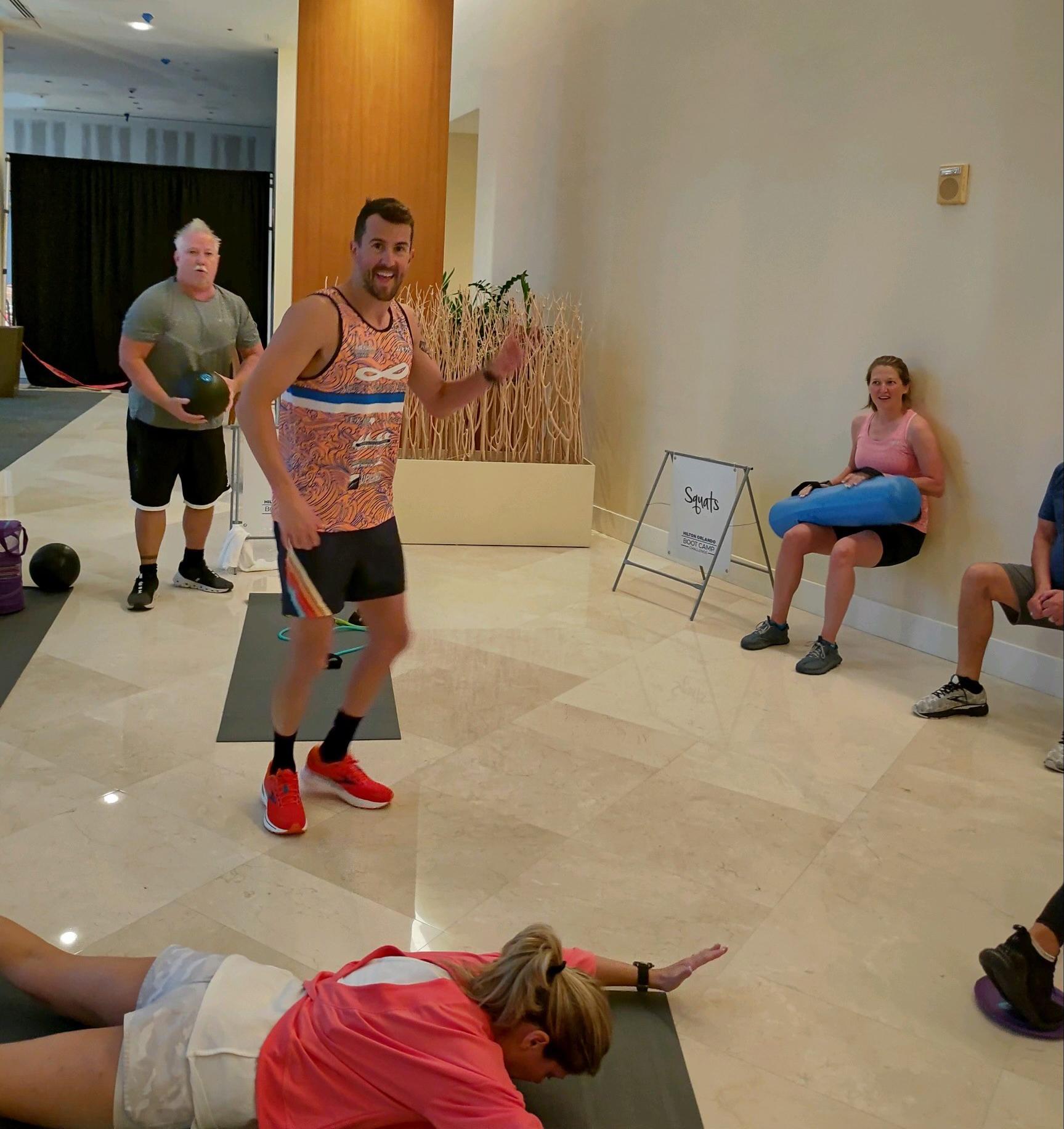 That made the decision very easy – proceed. 50 of our friends showed up and worked hard. Between the trainers and Malachi, the event was a true wellness event!!
Rain nor lightning nor thunder was any match for Catherine Lacey that day who shared her secret – Plan A Never Works.