Mobius VP-Sponsored Triathlete Malachi Henry Kicks Off 2023 Race Season
Join him for 5K Wellness Walk at ARDA!
Mobius Vendor Partners-sponsored Professional Triathlete Dr. Malachi Henry, DC kicked off the 2023 race season by completing the Ironman 70.3 Oceanside in Southern California.
Malachi is the winner of both the Indianapolis and Chicago triathlons and is sponsored nationally by our technology platforms CustomerCount© and Patients-Count©. 
The recent Ironman was Malachi's first test of the season. It will give him a baseline showing his progress over the winter and help him determine what he needs to work on and improve as the season continues.
Data, measurement and ongoing feedback are critical to Malachi's success as a triathlete… and they are equally as critical for your business.
You should be intentionally and consistently measuring your Customer, Patient and Employee Experience and Satisfaction in order to effectively manage and improve your organization's goals.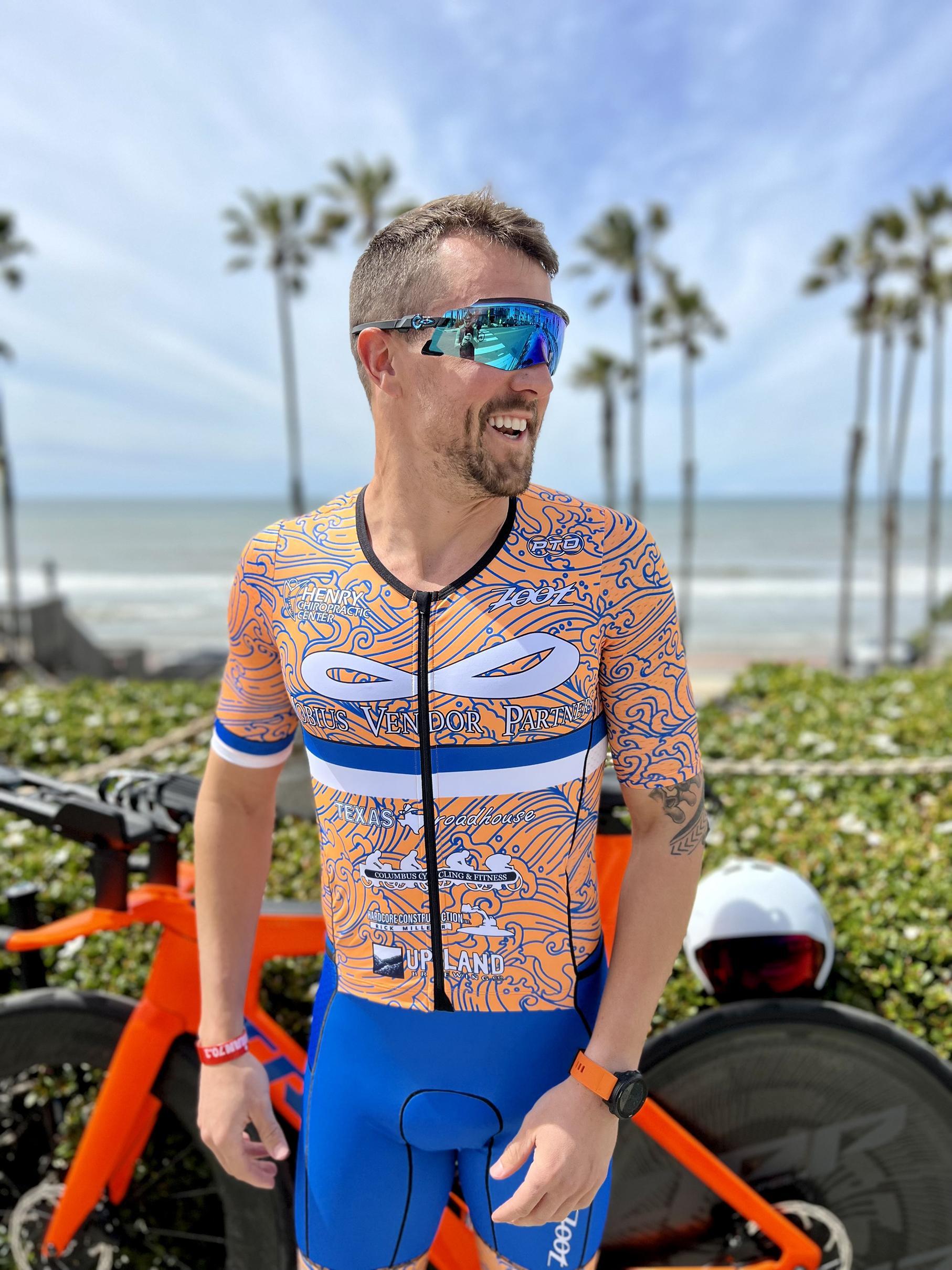 Are you attending the ARDA Spring Conference this month?
We're thrilled that Dr. Malachi Henry will be joining us at the ARDA Spring Conference 2023 April 16-19 in Orlando!
At the conference, Malachi will lead "Rise and Shine Monday: Wellness like a pro" where he will take conference attendees through a warm up and 5K walk/run to start the day on Monday, April 17th, from 7:30am to 9:30am. Participants will receive a limited edition Mobius Strip lapel pin on completion!
If you're attending ARDA, there's no need to register and we hope you will join us! You can get more details about the ARDA conference here.