Mobius Vendor Partners Sponsors Breckenridge Grand Vacations' Heart Health Walk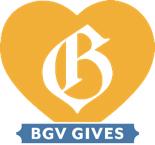 INDIANAPOLIS, IN (May 26, 2023) –Mobius VP, LLC,  the Indianapolis-based professional business process consulting firm that developed, deployed and currently manages CustomerCount®,an online customer feedback system, has become a Big Heart Sponsorof Breckenridge Grand Vacations' 8thAnnual Rob Millisor Heart Health Walk.
Rob Millisor was one of the owner/developers of Breckenridge Grand Vacations and helping others was his true passion. Eight years ago, he was on a humanitarian trip to Nepal when he suffered a heart attack and tragically passed away.  To honor Rob and to continue his legacy Breckenridge Grand Vacations formed BGV Giveswhich supports local nonprofits and organizations.
Tara Dew, BGV Gives Program Manager said "We are grateful for CustomerCount's sponsorship.  BGV has been a client of CustomerCount for years and they've continually supported our charitable causes. Our Heart Health Walk is the cornerstone event of our philanthropic reach and  makes a major impact in Summit County and the surrounding area.  With sponsors such as CustomerCount we are continuing to grow this effort to build awareness about heart health."
President of CustomerCount, Bob Kobek,  says that "Philanthropy is in our DNA. As an organization we support numerous charities, and nothing pleases us more than supporting our clients' charities of choice. During the next few months, you will see a special section of our web site devoted to our clients and the ways in which they make our world better.At Mobius, helping others is not something we pay lip service to.  It is deeply engrained in our corporate culture. Not only does this mission help build trust with clients, but it also helps us attract and retain team players and draw mission-aligned partners.  More than that,  it is simply the right thing to do."
MobiusVP and CustomerCount recently was honored by GNEX and the BBB as leaders in corporate social responsibility.   
CustomerCount, created by MobiusVP,  collects, measures and reports customer feedback through branded, customized online surveys. These surveys are formulated to measure the quality of the customer experience in more than forty languages. CustomerCount feedback systems may be integrated into most any customer interaction ranging from point of original contact to post-trip experience and every touch point in between.
In addition to BGV Gives, some of CustomerCount's community, philanthropic and service oriented endeavors include conducting pro bono survey services for such 502C(3) organizations as Christel House,and Children's TherAplaywhere EVP Lisa Kobekis President of the Board of Directors.
The lengthy litany of MobiusVP's  industry volunteerism includes a regular podcast called "Bobcast." An integral part of the programming is the inclusion of the guest's "Charity of Choice."  Guests of theBobcastare encouraged to share something about the charity, their involvement and how viewers can get involved themselves. And no guest leaves without CustomerCount donating to their cause.
About Mobius Vendor Partners
Founded in 1999, Mobius Vendor Partners (Mobius) is a business process design, management and performance improvement company with personnel committed to excellence in assessment and deployment. We help our client organizations increase efficiency and effectiveness to gain positive, bottom line impacts.
About CustomerCount®
CustomerCount is a feature-rich, cloud-based survey solution providing intuitive real-time reporting, fast turnaround on requested updates, and detailed and dynamic data gathering capabilities to support process improvement efforts, build customer loyalty and improve your bottom line. Developed and managed by Mobius Vendor Partners, CustomerCount was initially designed for the timeshare and contact center industries and is now used by organizations across numerous different vertical markets and industries. For more information, visit www.customercount.comor call 317-816-6000. Follow them at http://www.customercount.com/blog/; www.LinkedIn.com/CustomerCount; on Twitter @CustomerCountor facebook.com/CustomerCount. 
About BGV Gives
BGV Gives was created to honor the legacy of Rob Millisor and his passion for giving back to the community, both locally and in the world. This new program was implemented in 2016 and will facilitate and further extend BGV's philanthropic reach and impact in the community. We are both humbled and excited to pay tribute to Rob in honoring his example of the importance of service to others by supporting the nonprofit community. The BGV Gives program was created to support the Summit County and Park County nonprofit community through fundraising, sponsorships, grants, volunteering, and in-kind donations on behalf of those in need, with a primary focus on health, human services, and education.