Mobius Vendor Partners President Bob Kobek Elected to Board of Directors for Better Business Bureau Serving Central Indiana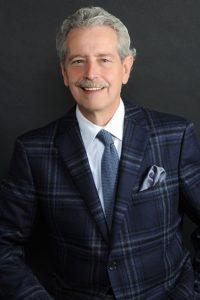 Indianapolis, IN (Thursday, Feb. 2, 2023)– Bob Kobek, President of Indianapolis-based Mobius Vendor Partners, has been elected to serve on the Board of Directors of the BBB® Serving Central Indiana (BBB).
Mobius Vendor Partners (MobiusVP, LLC) is a business process design, management and performance improvement firm specializing in the development and deployment of patient, consumer and employee satisfaction and feedback surveys.
"The mission of the BBB to promote trust in business is one of our core values at Mobius Vendor Partners. We strongly believe in business integrity and being a force for good," Kobeksaid. "I'm honored and eager to serve on the BBB Board of Directors and advance these shared values and promote high ethical standards for the Central Indiana business community."
In 2021, Mobius Vendor Partners was the recipient of the BBB Torch Award for Ethics and Commitment to Customers, which recognizes companies throughout North America that maintain an outstanding dedication to upholding ethical business standards and promoting trust in the marketplace – a rare accolade for a Business-to-Business (B2B) company.
The BBB Board of Directors is comprised of local leaders of BBB Accredited Businesses who help BBB, a nonprofit of more than 100 years, create a community of trustworthy businesses and charities. Kobek is among five new Board members elected to serve this year.
"These leaders strengthen our community by not only believing in our mission but are an exemplar of trust," said Central Indiana BBB President and CEO, Cathy Armour. "We are honored to have these professionals further their commitment to our mission by serving on our board."
In addition to his new role with the BBB, Kobek is an active member of several community and industry organizations, including the Indy Chamber, OneZone Chamber of Commerce, the Indiana Technology & Innovation Association (ITIA), Conscious Capitalism's Senior Leadership Network, the Beryl Institute, the American Hospital Association and the Society for Health Care Strategy & Market Development (SHSMD). He is a member of the American Resort Development Association (ARDA) and sits on the Meetings Committee, Membership Committee, Communications Committee and Federal Issues Committee. Kobek has also served as the Interim President of the American Teleservices Association.
Mobius Vendor Partners is also an Industry Partner for the Computer Science Industry Partnership Program (CSIPP), which is part of the Indiana University-Purdue University Indianapolis (IUPUI) Department of Computer and Information Science in the Purdue School of Science, to help train and inspire the next generation of technology professionals.
For more information about Mobius Vendor Partners, visit www.MobiusVP.com.
About Mobius Vendor Partners
Formed and organized in 1999, Mobius VP, LLC is a business process design, management and performance improvement firm, which later became focused on data feedback, interpretation and analysis. Today, it is regarded as a leader in the design, development, and deployment of consumer and employee satisfaction and feedback surveys utilizing its cutting-edge, industry leading, technology platform known as CustomerCount® and its newest product Patients-Count®.
About BBB Serving Central Indiana
The Better Business Bureau has empowered people to find businesses, brands and charities they can trust for over 110 years. In 2021, people turned to BBB more than 200 million times for BBB Business Profiles on 6.3 million businesses and Charity Reports on 25,000 charities, free at BBB.org. Local, independent BBBs can be found across the United States, Canada, and Mexico, including BBB Serving Central Indiana, which was founded in 1916 and serves 46 counties.